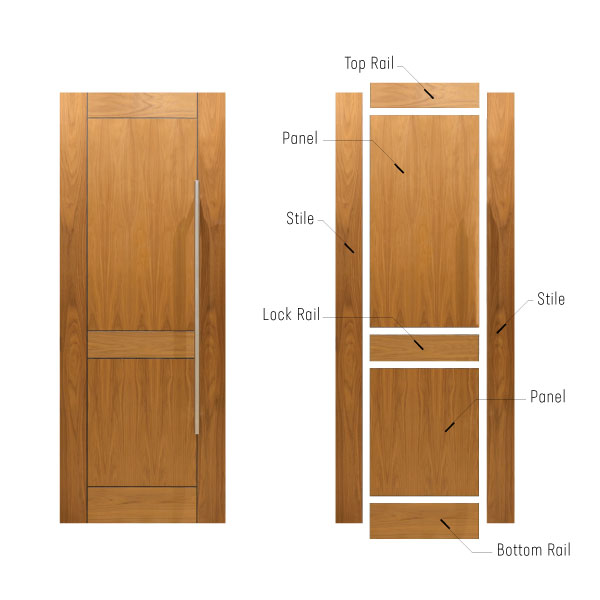 Made in the authentic stile and rail manner, our wood doors use a premium mix of materials that exceed industry standards for a truly natural look.
Parts are tested and sorted into a premium mix of components that exceed industry standards.
All components are blended for color and grain pattern matching.
Edge-glued solid wood panels for a premium look and feel.
Traditional dowel construction creates a solid joint.
An engineered stave lumber core is cut to size with alternating grain patterns, which balances the core and reduces wood's natural tendency to move.