HARDWARE PREINSTALL SOLUTIONS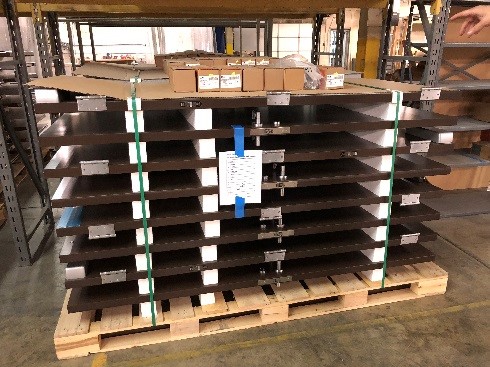 Preinstallation is the process by which Architectural Concepts factory certified door technicians install hinges, closers, locksets, exit devices, and electrified hardware components on primed or prefinished doors in a state of the art, controlled environment before delivery to the jobsite.
What are the Benefits of Preinstallation?
Doors are delivered labeled and palletized by location and ready to be hung.
Reduces time on site by up to 75%.
Allows for doors to be installed later in the construction cycle via compressed schedule reducing opportunity for damage and after completion of other finish trades.
Doors can be hung in less than 10 min per door, saving time and money.
Reduces the need for expertise in the field, allowing for more efficient resource allocation.
Problems are identified and corrected before they ever hit the jobsite. Incorrect door, incorrect hardware preps, missing parts, defective product, improperly sized hardware.
Hardware isn't lost, damaged or stolen on site reducing unnecessary change order costs.
Less packaging and waste to be thrown away on the jobsite. Architectural Concepts is committed to the environment and employs an aggressive recycling protocol.
Electrified hardware is tested and certified before it arrives on the jobsite.
Shorter punch lists with reduced damage and field touch ups. Doors go in later, after flooring and FFE are put in the rooms.
All other non-door-mounted hardware components, (silencers, wall stops, smoke seals) are bagged and shrink wrapped to each door. No need for inventorying or relocating hardware on site.