ARCHITECTURAL METALS CURTAINWALL
Curtain walls designed for low to mid-rise applications to provide visual impact and protection from the elements for almost any type of building.
• 2-1/2" (63.5mm) sightline
• 6" (152.4mm), 7-1/2" (190.5mm) or 10" (254mm) depth
• Thermal performance
• Low to mid rise applications
• Blast mitigation
• Hurricane resistance
• Concealed fastener joinery creates smooth appearance
• Two color option
• Standard anodized finishes only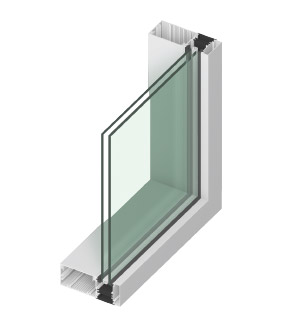 The exterior face has a 2-1/4″ sightline and available in 6″ and 8″ depths for superior thermal performance. Ideal for curtainwall applications up to four stories and the inside glazing feature offers reduced field installation time and expense. Separate interior and exterior frame members allow different finishes on each.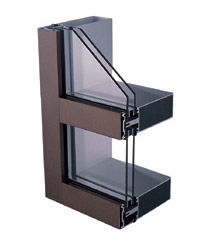 This is an economical system with a wide range of low- to mid-rise applications including atriums and clerestory. This exterior-glazed pressure bar system with 2" face dimension is ideal for curving. Snap-on cover finishes, available in a variety of colors, allow for contrasting interior and exterior finishes on exposed framing. Silicone-glazed verticals can be selected to provide a sleek uninterrupted surface.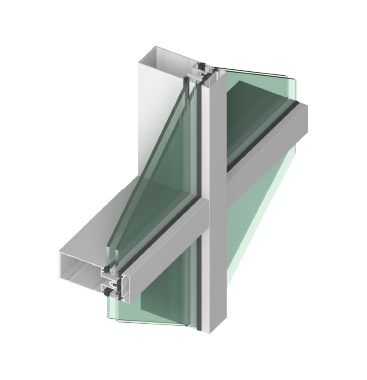 Glass is positioned to the system exterior for enhanced resistance to rainwater and is recommended for use on medium- and low-rise applications.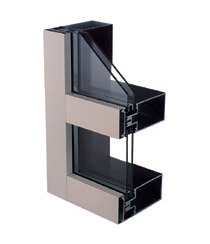 Designed for low- and mid-rise applications which has durable framework reducing the need for steel reinforcing. This system has a sightline of 2-1/2" and the strength of variable-depth backmembers from 4" to 7". An exterior screw-applied pressure bar secures the glass. Silicone glazed verticals are available for a seamless appearance.
In addition to our stocked Clear and Bronze anodized, and White painted colors, we offer five more anodized finishes and nineteen standard painted colors. Blended standard and custom colors are also available, providing you with an infinite variety. More than a palette of pretty colors, our finishes are tough and backed by some of the best warranties in the industry.